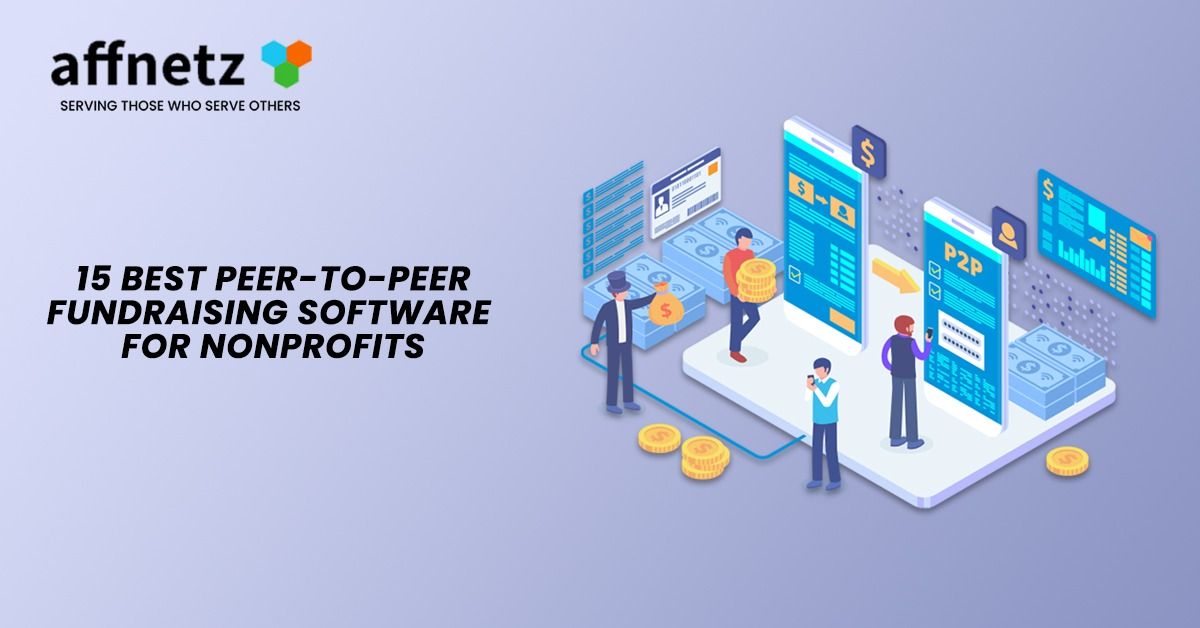 15 best Peer-to-Peer fundraising software for Nonprofits
15 best Peer-to-Peer fundraising software for Nonprofits / By Mike Crum 
Regardless of what you call it, peer-to-peer fundraising is here to stay. Also known as social fundraising, and DIY fundraising, peer-to-peer fundraising allows supporters of Nonprofits to tap into their personal networks to raise money for Nonprofits. This method of fundraising can help your Nonprofit save time, and optimize its operations. 
With the numerous options available, it might be challenging to pick the right peer-to-peer fundraising software for your peer-to-peer fundraising needs. This blog is a comprehensive list of all the competent peer-to-peer fundraising software options available in the market. We will discuss pros, cons and suitability for every software. We will also include a concise pricing review, and the most prominent features. 
To begin with, let's understand the most common pricing policies used by many best peer-to-peer fundraising software platforms. We will mainly discuss two different approaches, platform fees and processing fees. Understanding these terms might help you make an informed decision regarding the software you choose for your Nonprofit. 
Platform fee: This is a price that will be charged for you to use the fundraising tool. 
Processing fees: This is a standard fee that will be charged when a stakeholder uses their credit card to donate an amount to a live campaign. 
We understand that Nonprofits run on tight budgets with scarce resources. Keeping this in mind, this blog explores many free peer-to-peer fundraising software options that your Nonprofit could benefit from.
Mike is a recognized expert, thought leader, advisor and speaker in the Nonprofit world. Over the past four decades, Mike served as an Executive Director, COO, see more