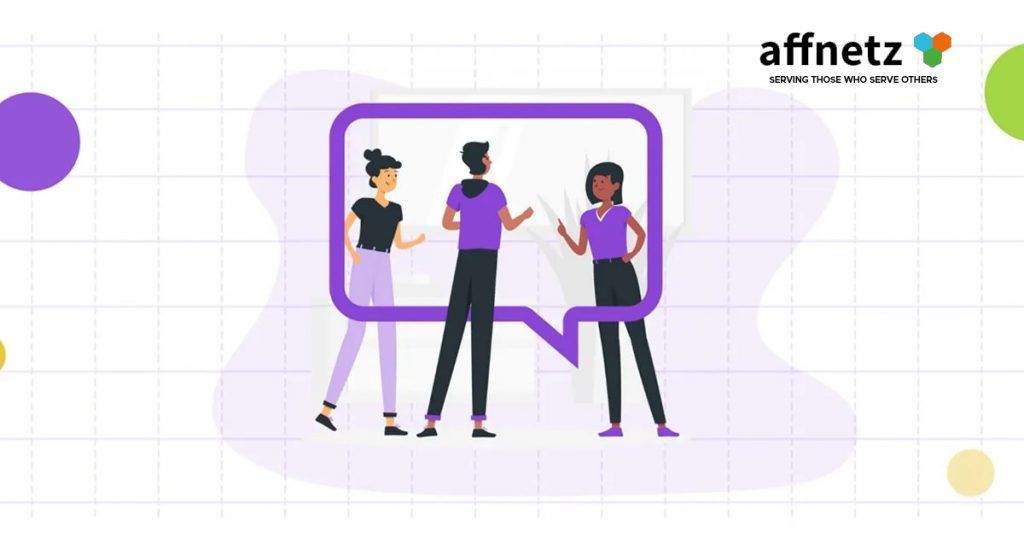 6 Techniques to Boost New Donor Acquisition and Retention
6 Techniques to Boost New Donor Acquisition and Retention/
By Mike Crum
It's essential to acquire new donors for your Nonprofit to have a thriving fundraising program. Here are 3 techniques you can use to acquire new donors today. BUT, given that more than 2 out of 3 first-time donors NEVER make a second gift, I'll also cover 3 techniques you can use to ensure they make a second gift too.
Acquiring New Donors:

View your communications with prospective donors as conversations. Be clear, compelling and get directly to the point by telling them how they can help and the outcomes that will result from their gift. Also, don't rely on pie charts and cold statistics to get your point across, use storytelling to bring your message alive.

There's just so much noise in the world, particularly in Nonprofit fundraising, and using compelling stories helps relate your message to your donors in a way they can understand. You're way, way better off developing messaging that speaks directly to a prospective donor in an authentic manner rather than coming across as simply marketing your Nonprofit. Don't get so caught up in communicating the 'right' thing, that you end up blowing the opportunity because you weren't clear, compelling, and authentic.

Always be asking this question: Who else should we be talking to? You'll be surprised how often your current supporters will help you identify and even engage prospective donors. Sometimes they'll help make the introduction. Sometimes they'll just provide you with the name. Some Nonprofits don't even ask their board of directors this question!

Believe it or not, I've found this question works really well after you've been turned down for a gift from a prospective donor. They're often willing to help, particularly since they just turned you down for a donation!

Make it easy for donors to give by providing multiple payment options and a user-friendly donation process. This one seems simple, but it's often overlooked.

Think about your Nonprofit's donation process from a new donor perspective. What is the 'donor journey' like when they come to your website? Does your website have a prominent "Donate Now" button, or do prospects have to dig to find it? How much information do you require to process an online donation? You want to secure all the information you need to process the donation, but hold off on getting their mother's maiden name for now! Less required info means more donations.
Also, offer an array of payment options. Do you accept PayPal, an array of credit cards, Apple and Google Pay? Again, think like your prospective donors and make the donor journey as seamless as possible.
Retaining New Donors (Securing the Prized Second Gift)

Again, I refer to the second gift as "prized" as an overwhelming majority of first-time donors never make a second gift.
You only have so much time, and with @ 95% of your funding coming from 5% of your donors, you obviously need to spend time on major gifts. But, don't overlook the incredible value of implementing a first-time donor program.

A good CRM will help you identify and track new donors and should be able to help you set up an automated workflow to provide multiple 'touches' to first-time donors. That is, of course you immediately acknowledge the donation with an email and tax receipt. But then you can put your CRM to work for you and have it assign you the task of writing a handwritten thank you letter or thoughtful email a week later. Then an automated set of two or three emails can be staggered over the next two to three months to thank first-time donors again – this time under the signature of your Executive Director and then a beneficiary of your Nonprofit.

But don't simply rely on automation. If you have the time and can get your Executive Director to do it, make phone calls to new donors too. Some Executive Directors I know spend two hours every Friday taking time to reach out to donors in a personal manner. Authenticity is just as essential in retaining donors as it is in acquiring first-time donors.

Encourage first-time donors to join your Nonprofit's monthly donor program. Monthly donors make a 35 to 40% higher annual contribution to Nonprofits than do one-time donors. If you don't yet have a monthly donor program, you should launch one as soon as possible. Not to be flip, but with a monthly donor program, retention is built-in (save for expiring credit cards and donors changing banks, etc.). That is, a donor's inaction actually works in your Nonprofit's favor, as their gifts are automatically deducted from the donor's credit card or bank account on a monthly basis.


Segment your donors. Yes, of course segmenting means you shouldn't be e-mailing a $50,000 donor an ask string ranging between $50 and $250 – or soliciting someone who gave two weeks ago. But, there are other essential ways to segment your Nonprofit's donors.

Hopefully you're having conversations with your donors and seeking to uncover their motivational triggers to giving to your Nonprofit. For example, they might have had a tough childhood and know the value your Nonprofit brings to at-risk students who need a caring adult as a mentor, or their company is very involved in your Nonprofit, or they like the advocacy efforts of your Nonprofit toward public education funding, or perhaps they simply have many friends that are also donors to your Nonprofit.

Identifying a donor's motivational triggers and then segmenting your communications to donors based on their deepest interest is essential to keeping a donor's attention. A targeted and responsive message is much more effective than a 'one-size-fits-all' message.
So, there you have it, six simple ways to both acquire and retain first-time donors. These are just a few of the ways to build your Nonprofit's fundraising program as well as advocates for your Nonprofit. Best of all, they're not that difficult or costly to implement. The real cost is overlooking the fact that you always need to be adding donors and focusing on retaining donors.
Mike is a recognized expert, thought leader, advisor and speaker in the Nonprofit world. Over the past four decades, Mike served as an Executive Director, COO, see more